AMOUNT FUNDRAISED:
$1.5M
FUTURE IMPACTS MADE: With your continued support, many more to come!
Our e-Philanthropy Concept
STEP 1
Make a difference by donating gently-used or unused products. From this list of charities supported by the D2D Destiny Foundation, choose the campaign you would like your proceeds to go towards.
STEP 2
After quality inspection, the donated items are posted and sold on our online store. With just a few clicks, you can purchase your ideal handbag, dress, kitchen supplies, and more at amazing prices!
STEP 3
70% of net proceeds are donated to charities supported by the D2D Destiny Foundation. Together, we can give back to the community, one purchase at a time!
D2D Social Enterprise
We're always looking for innovative ways to engage the community while fundraising for meaningful causes. The D2D Social Enterprise initiative serves the purpose of encouraging business owners big and small to give back and donate a portion of their profits to charity.
Learn More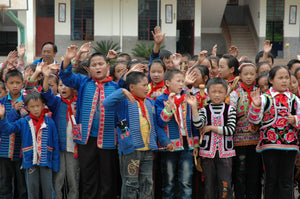 D2D Community Store
By lessening the financial burden of those in need, we hope to get them back on their feet. The D2D Community Store is an initiative where we take marketable products from the e-Philanthropy Store and donate them as gifts-in-kind to various local programs (with the permission of our donors, of course!)
Learn More